THE MINUTE YOU THINK IT, YOU CAN CREATE IT: How To Create Unlimited of Pieces of Merch Per Day That Costs You $0 To Do So
TeeAllAboutIt / Tees410.com can proudly wear our (our bottom line) slogan: "Unique. Original. ̷S̷o̷r̷t̷a̷ Couture." That is because every single item in this store is conceptualized/designed by THEE one person creating this offer for you.
Every single tee, hoodie and sweatshirt-and all on this entire site!
Have you explored our store-our 500+ catalog growing everyday? We ̷s̷h̷o̷w̷ ̷a̷n̷d̷ ̷p̷r̷o̷v̷e̷ produce product, prove it, showcase it and sell it! 
It's 2020. And to keep up with this ever-changing, competitive market, you are going to need to learn how to DIGITALLY create products for your:
online or brick and mortar store
fans, followers, friends
events/celebrations/gatherings
or
even your vending side hustle is out the back of your trunk or corner store table!
TEES410 CAN HELP YOU! 
NO SCAM or SCAMMY-PAMMY VAGUE PROMISES.
WE ARE NO ARM-CHAIR "BRAND" OR BUSINESS TALKING & SELLING WHAT WE HAVEN'T DONE/ARE DOING.
SCOUR THROUGH THE PAGES OF TEE410.COM. WE ARE UP, RUNNING, SELLING AND PRODUCING WHAT WE ARE PROMOTING AND PROMISING TO GIVE YOU THE TOOLS TO DO FOR YOURSELF!
Think about this: Whether you select Offer A, A+ B, or C (below); these are all FREE resources (that I, myself use) to build this 500+ pieces of merch in this store. These very same resources are guaranteed to work for you-regardless the offer you choose as, I am designing and breaking e-structions tailored to each of your uses/needs for merch yourself, store or brand.
I repeat, keep in mind, these resources are brought to you by someone up and running already-someone who 'ACTION-ABLY' and ACTUALLY did it themselves, failed and succeeded. I already made the mistakes and perfections (and kept the steps of 'how to') along the way and now offering 'em to you!
💡DID YOU KNOW that

 

every single product

 

at Tees410.com costs us nothing to create and "warehouse" on a back-end digital office dashboard?
💡DID YOU KNOW that

 

every single product

 

in this store was designed by way of 7 FREE (yes...FREE) links found right online, right in front of your face out there? (I promise you are gonna kick yourself and regret all the playing on social media you did when you could have been designing exclusive merch for your brand or business)
💡 DID YOU KNOW that every single piece of merchandise that we design does not cost money to design on (and digitally warehouse/store) UNTIL we order items for ourselves-samples or bulk? 
💡DID YOU KNOW that every single piece of merchandise on Tees410 is (by design) not only "Unique, Original, and Sorta Couture" but too, freshly manufactured and shipped (from the U.S.A) the moment our online customers orders from the online store?
Therefore:
💡

DO YOU REALIZE that at the moment you think of that awesome design or quip for a tee shirt, you can create it? How so? Because (again, I repeat) no resource I offer in Offer A, B, C costs one dime to design+setup and digitally stored on your back office dashboard! Zilch. People (who haven't bought yet) have emailed and asked if what's for sale on site here, real. 😂 LoL. Yes. It SEEMS unreal because watching an online store crank as much merch as you can see here, makes it seem unreal. But no..we just have the FREE resources on hand to design anything on any template (clothing, shoes, home decor etc.) . From there, it is catalog and ready to produce the moment the customer orders. Other items, we've already designed/setup/stored on your back office dashboard and bought to stock/have on hand to ship.
Let's talk about who these offers are perfect for: 
ARE YOU A BRAND OR BUSINESS OR ARE YOU AN INFLUENCER who thinks creatively fast about tons of merch you could be offering or selling to market your self, your brand or your business and want to do it yourself but are stuck-not knowing where to even begin?
DO YOU ALREADY HAVE YOUR OWN ONLINE STORE filled with overseas/Alibaba goods that take three weeks to one month to arrive to your poor, patient (and probably pissed customers) but you want to add quality products produced, manufactured and shipped from the U.S.A ? You wanna get in on the hot t-shirt/hoodie craze and (like Tees410.com on the daily); crank out countless t-shirts thought of/designed by you?
Then these offers are for YOU! I am hella tired of stuntin' on y'all everyday. 😛 And want to show you how to stunt, too!
LET'S TALK BUSINESS:
As I (am currently) designing this offer, to meet everyone's needs; I decided to break the offer into 4 different offers (Why? Because as I am putting it together; I am also aware that some people really are computer savvy and just don't know where to go to find the linked resources to build a catalog of their own exclusively designed merch for their brand, business, or online or brick and mortar store. Choose what's best for you: 
Offer A: "The Cheat Sheet."
Whether you have an online or brick and mortar store (or not), this offer is for the computer-savvy creator who is already familiar with digital technology and (via links they can click right into) simply want every cotton-pickin' resource I used to build this store linked to them (so they do not have to waste time with a lot of clueless online/Google researching). 
However, this person is willing to explore 'how to' within every link.
Unlike Offer B and Offer C, there will be no walk-throughs/teaching on this sheet. Again, this is for the computer-savvy that basically want my linked resources that I used to set this very same store up (yes, are ALL free). This cheat sheet will be less than 5 pages and (I repeat) I will not teach anything in it. The only 'explaining' I will do (for example purposes) is show you what items (at Tees410.com) was used in order to create each link/resource (I will even provide the steps/order e.g., 1,2,3). That's it, though. IN A NUTSHELL: You basically get every (linked resource) that is being explained/taught to persons in Offer B except, you are not getting taught. You are going to teach yourself-through the very same (free) resources I used to open Tees410.com.
 Offer A+

 = Cheat Sheet + the tee/décor/digital design tutorial that I give + links to those free design tools to keep on hand
GET READY!
Offer B: The Tees410 Course/Manual. This particular offer is for the vendor/owner/creator who absolutely does not want an online store but rather, an online back office dashboard that let's them create their own designs, store the templates and enables them to order their own creations whenever they want to sell on IG/online to their fans or followers, or in person/as a vendor/brick and mortar store

. This offer is perfect for the person who want all the links provided in Offer A but want step by step instruction ("how to") about each link. Re-read that paragraph again, I insist... 
Ok, so this Offer B is for the non-computer/digital world savvy creator. It is extensively Offer A/"The Cheat-Sheet" on steroids: Complete, with all those links in the form of a straight-forward, step-by-step manual/course literally explaining the "how to" of the links with every piece of knowledge you need to begin cranking out designs the minute you think of them! I will walk you through ALL the digital design steps. You will be linked right to (and shown) how to set up your digital back end online infrastructure. By way of this back end dashboard, I will walk you right into how to digitally create your own designs to your back end dashboard--awaiting you to pick and chose whenever and whatever you wish to order to STOCK YOUR STORE, EXTEND YOUR CATALOG ON YOUR ONLINE STORE, SELL YOUR BRAND-SPECIFIC MERCH ON INSTAGRAM AND BEYOND! And yes, with white-label options to put your brand in the tag of tees on the merch you choose to (if you have your brand logo that you wish to do that). 
Offer C

:

Read offers A and B. In addition to that, in this offer, we will:
-prepare 
-setup 
-send  
....you your online store (after getting your specs: Your choosen store name etc). Afterwords, you will have your own relationship with the online store and pay them about $32 to 50 bucks per month to house your e-commerce store).
Note: I know that sounds intimidating-to be set up and thrown off on your own. But everything you get in the B offer will equip you with everything you need and make it a breeze to simply build your catalog, store your merch in your dashboard then 'push to store' (any piece/s of merch of your choosing) right out there to showcase on your online store (just like I do, here at Tees410). As well, the online store that I set up for you has 24/7/365 human being chat and human being telephone help. Hell, I still even need them sometimes when I have questions. It's awesome.
Who this offer is for: EVEN IF YOU ARE NOT AN INFLUENCER, BRAND OR BUSINESS and DO NOT HAVE YOUR OWN BRICK & MORTAR OR ONLINE STORE, but YOU DO want your own online store-and (just like 99% percent of online stores) you:
Don't worry about being clueless and a novice about all this. Everything in this particular offer will get you on to store success and will forever be your reference & resource bible!
GET IT ALL!
GET READY!
GET OPENED!
----------------------------------------------------------------------------------------------------------
 FYI: TEES410'S SHTICK, EDGE, and SECRET:
We can create and crank so fast because we know that to remain creatively competitive, you HAVE to know how to digitally create, and pre-press-prep tshirts and product! That's why our slogan (and sub-slogan) is brand: Unique.Original.S̷o̷r̷t̷a̷ Couture TEES, DECOR & MORE expressive of current events&pop culture, sentiments of heart&mind and the daily bustle&grind.
Because if something happens in the the news (like such):
 ...we can THINK, CREATE, and EXECUTE on the spot like such (tap each shirt for the sale page):
At Tees410, I pump and produce product the new-school/digital age way (by way of the same 7 FREE links that I've been speaking of).
You see, DTG/direct to garment (placing letters or graphics on a shirt) done at home on a heat-press machine is slow and old-school 
It is virtually impossible to keep up with demand for supply and to stay on top of  impulsive creative inspo this old school way.↓
Whoo! Wipes forehead.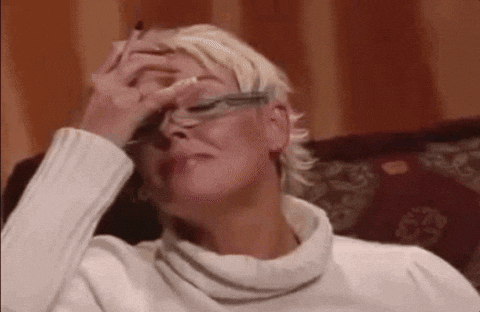 And besides....that's a LOT of work for one designer-slow producing one t-shirt or piece of merch at a time.
But thank goodness for digital upgrades.
Be it a graphic design or words on a shirt, you will NEVER be able to create (and bring to life), an unlimited amount of versatile t-shirt ideas and designs, and/or home décor products-that pop up in your creative mind so quickly- working that old school analog way ↑ It's virtually impossible to.
So, if you are an influencer, brand, business, got your own brick & mortar or online store already (or getting either soon or later or simply just WANT a way to have access and resources to create and sell your own designs); you are about to get motivated to get re-inspired or start producing and cranking out merch EVERY SINGLE DAY!