Collection:

Tee All About It x COLLABS
Tees410 collabs are projects I take on where the actual/original graphic itself (designed by the artist/collaborator) stood alone.

Like such: 
I then came through and added some creative flair-by widening the face and turning it from the original female graphic-to a wider face/male graphic (in steps) like such:
...which, (in summer 2019) then became Colin Kaepernick inspired merch like such:
Fast forward, in December 2019, Nike came out with a Colin Kaepernick sneaker: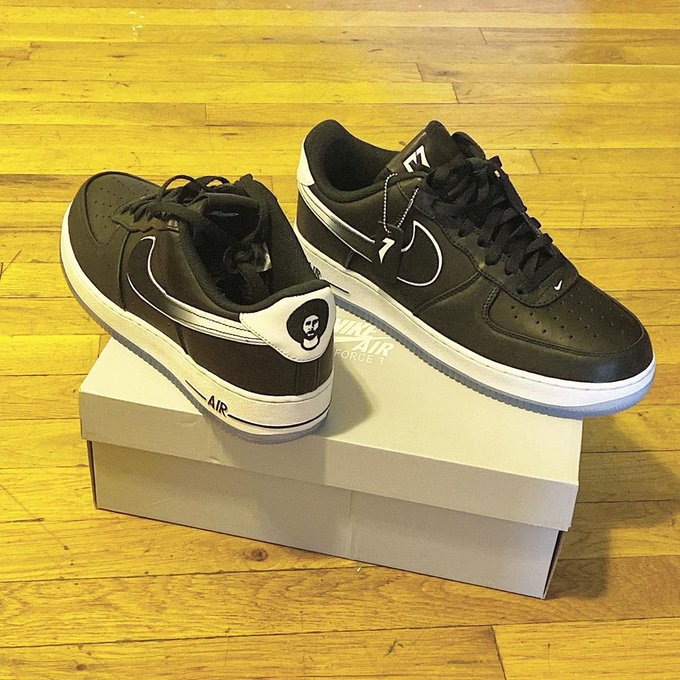 So what did I do? Designed merch to match!--you know, in hopes that perhaps Colin x Nike might want an awesome unique, original, sorta couture merch to collab to match the shoe! :)
So, to in trying to figure out a dope design that will (at instant glance) would automatically let Colin stand out and Nike, I took it from this: 
...to these merch demos (not for sale):
I enjoyed creating Colin Kaepernick merch exclusive to his former number and current, notable look (afro).
At any rate.
Other examples of where I exaggerated the graphic is the multiple "Melanin Melanie." On top of that, sometimes something as simple as the the merchandise's color scheme can bring out the design in its own ways (see the varying colors below--"Melanin Melanie is the graphic of the the black woman with the afro).
Other examples of my coming through and adding to the collaborator's design is by way of giving the collaborator's original design a full on conceptualized overhaul--to give it style or a better stand out for a product (like such)
These (below-posted) Tees410 x "Collabs" are examples of all of aforementioned.
That's how I collab.
So if you are interested in collaborating, tap that black ("Accessible 24/7/365") black button below and fill out form.
Let's work!