𝓐𝓷𝓰𝓮𝓵𝓪: The Tees410.com / TeeAllAboutIt.com Founder
𝗪𝗛𝗔𝗧 𝗶𝘀 "𝗧𝗲𝗲 𝗔𝗹𝗹 𝗔𝗯𝗼𝘂𝘁 𝗜𝘁"?
While "Tees410" is the services end of our merch brand (scroll to the bottom),  "Tee All About It" clothed the brand and does sort how Madonna sings it--dressed it up with my love.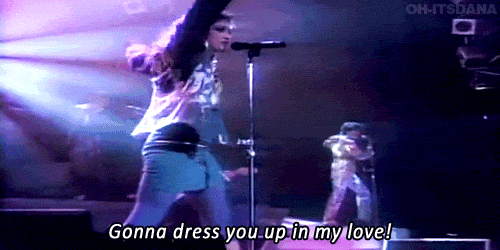 I love what I do. *bats lashes*
"Tee All About It" is merely the derivative of the notorious news media chant "Extra! Extra! Read all About It!" 
Tee All About It is an "extra' special style alternative-expressing: 
what we feel
what we think, plus
what we see and
read 
...in the media and beyond-dressing you up in quirky, eye catching threads and conversation pieces for your home or office sure to make you stand out!
𝗪𝗛𝗢 𝗶𝘀 𝗯𝗲𝗵𝗶𝗻𝗱 "𝗧𝗲𝗲 𝗔𝗹𝗹 𝗔𝗯𝗼𝘂𝘁 𝗜𝘁"?
Angela is my name. And I am just a girl with a love for art and design, with the gift of gab and wordplay.
As well, I am a (novel/trade paperback book) writer about love, life, tribulations and triumph, a (news media, entertainment, lifestyle) blogger, an artist (who paints, draws, sculpts) a (student in the studies of) philosophy, psychology, journalism and (self taught) in graphic design.
I simply turned my love for a little bit of it all into a merch brand that creates just what my slogan (and sub slogan) says (everything that's): 
"𝗨𝗻𝗶𝗾𝘂𝗲. 𝗢𝗿𝗶𝗴𝗶𝗻𝗮𝗹. 𝗔𝗻𝗱 S̷o̷r̷t̷a̷ 𝗖𝗼𝘂𝘁𝘂𝗿𝗲."                                                       
Pop culture wear (that is a creative mix of):
☆ Current events
☆ Sentiments of heart & mind and the daiIy 
☆ Bustle & grind 
This venture was all about a strategy to consolidate everything I love-in order to wake up and feel good about doing it such that "work" feels like play.
𝗪𝗛EN Did "𝗧𝗲𝗲 𝗔𝗹𝗹 𝗔𝗯𝗼𝘂𝘁 𝗜𝘁" start?
In 2014 actually. While I was blogging.
I used to design and sell wearable art merch and t-shirts out there on three different online platforms. Just like I did with book publishing, I simply studied how these platforms did what they did, I then cut the middle man out and published my paperback and digital books myself. Same thing with the merch.
OTHER NEED TO KNOWS / FAQS
*TeeAllAboutIt.com / Tees410 are d/b/a/ companies- woman/minority owned, black owned, state certified, under legal, USA tax ID number, business credit files & DUNS number and NAICS 448190
*This online store is not a drop-shipping store with merchandise from overseas that takes a month to arrive
* This an American-based business that ships globally
* "Unique. Original.  ̶S̶o̶r̶t̶a̶ Couture." Is what it says. And everything here is designed by founder of store pictured above
*See all size info / about garment in product description